Albanian : Suela Xhonuzi​
Arabic : Mariam El-Khosht / مريم الخشت​
​Brazilian : Mônica Iozzi
Bulgarian : Poli Genova / Поли Генова​
Cantonese : Joey Yung / Yung Zou-Yi / 容祖兒
Castilian : Paula Ribó
Catalan : Paula Ribó
Croatian : Martina Čvek
Czech : Tereza Martinková
Danish : Özlem Saglanmak
Dutch : Leonoor Koster [wikipedia]
English : Ginnifer Goodwin
Estonian : Liis Lindmaa​
Finnish : Iina Kuustonen
Flemish : Cathy Petit
French : Marie-Eugénie Maréchal
German : Josefine Preuß
Greek : Ioánna Mihalá / Ιωάννα Μιχαλά​
Hebrew : Einat Azulay / עינת אזולאי
Hindi (2017) : Neshma Chemburkar / नेश्मा चेम्बुरकर​
Hungarian : Csifó Dorina
Icelandic : Sigríður Eyrún Friðriksdóttir​
Indonesian (2018) : ?
Italian : Ilaria Latini
Japanese : Ueto Aya / 上戸彩
Kazakh (2018) : ?
Korean : Jeon Hae-Ri / 전해리
Latin Spanish : Romina Marroquín Payró
Latvian : ?
Lithuanian : Judita Urnikyte
Malay (2018) : ?
Mandarin : Jolin Tsai / Cài Yī-Lín / 蔡依林
Norwegian : Sofie Bjerketvedt
Persian [Glory studio] : Darya Mohammadzadeh / دریا محمّد زاده​
Polish : Julia Kamińska
Portuguese : Maria Camões
Putonghua : Jì Guān-Lín / 季冠霖 [wikipedia]
Quebec French : Mylèbe Mackay
Romanian : Sânziana Tarţa​
Russian : Mariya Ivakova / Мария Ивакова
Serbian : Tamara Dragičević / Тамара Драгичевић
Slovak : Dominika Žiaranová
Slovene : Lija Pečnikar​
Swedish : Hilda Henze
Tamil (201?) : K. Kanmani​
Telugu (201?) : Swapna Khanna / സ്വപ്ന ഖന്ന (Malayalam name)
Thai : Nopphawan Hemabut / นพวรรณ เหมะบุตร
Turkish : Aysun Topar​
Ukrainian : Maryna Loktionova / Марина Локтіонова [wikipedia]
Vietnamese : Võ Hạ Trâm
ANECDOTES
-
Five
Anna
's from Disney's Frozen came back to dub Judy
: the Catalan (
Paula Ribó
), Czech (
Tereza Martinková
), Hebrew
(
Einat Azulay
), Latin Spanish (
Romina Marroquín Payró
) and Vietnamese (
Võ Hạ Trâm
) voices.
- We also see the return of
Csifó Dorina
and
Julia Kamińska
, who already dubbed
Rapunzel
in the Hungarian and Polish dubbings of Tangled, and the return of
Suela Xhonuzi​ and
Maria Camões
, the Albanian and Portuguese speaking voice of
Elsa
from Disney's Frozen.
-
Marie-Eugénie Maréchal
, the
French voice
of Judy, is also the official French voice of the American actress
Ginnifer Goodwin
, the original voice of Judy.
​
- The
Indonesian
and Malay dubbings are
TV dubs
, never released on VHS/DVD/BLU-RAYs.
- The Albanian
and
Persian
dubs aren't officially Disney, they're made by small independant studios.
Propulsé par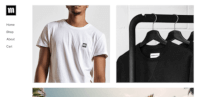 Créez votre propre site Web unique avec des modèles personnalisables.